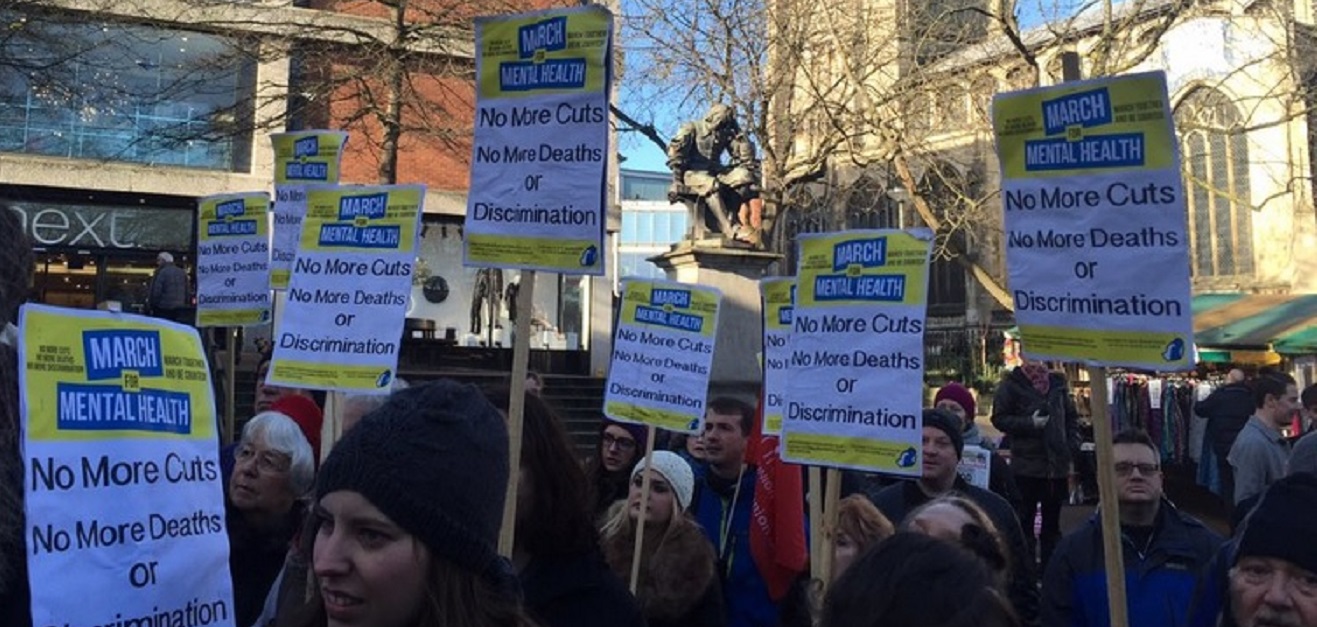 Norfolk and Suffolk NHS Foundation Trust (NSFT) remains the only mental health trust in the country ever to be placed in special measures. It is rated inadequate and has been failed by the Care Quality Commission for an unprecedented third time now. The voices of services users, carers and front line staff are not heard at NSFT and people are being let down.
We have a lot to discuss, including the meltdown in community services, the consequent beds crisis and the disastrous new 'radical restructure', in which those responsible for the disastrous radical redesign in the first place have been given pay rises and promotions. We have also been asked by the CQC to contribute to their preparations for their next inspection of NSFT.
Our regular monthly meeting begins at 6.30 p.m. on Tuesday 4th June 2019 at the Vauxhall Centre, Norwich NR2 2SA.
There is a map below. There is parking outside or close by. Join us and find out more about our campaign and the crisis in mental health services. The friendly porter will show you the way if you can't find us.
We are now in our sixth year of campaigning for decent mental health services in Norfolk and Suffolk. We've achieved a lot but there is even more to do. Please do come along and show your support: it makes such a difference.
Perhaps you felt inspired by our March for Mental Health or the Panorama to join our fight for decent mental health services? Hundreds of people marched to demand better mental health services and service users, carers, the bereaved and NHS staff told us that they were comforted and uplifted by the presence of so many people who cared. If you can't get to the meeting but would like to help, do please get in touch.
You don't have to be a committee member or a helper to come along, just a campaign supporter. Do please join us if you would like to help us, whether you are a service user, a carer, a member of staff, or a concerned member of the public. It would be very nice to meet you. If you feel you would like to chat with or meet a campaign member informally before attending a meeting, please get in touch – people who feel anxious about new situations or the bereaved have found this particularly useful in the past. We will do all we can to support and include you.
If you're not a supporter, represent an organisation, or are a member of the media, you need to get in touch first. People's confidentiality must be respected.