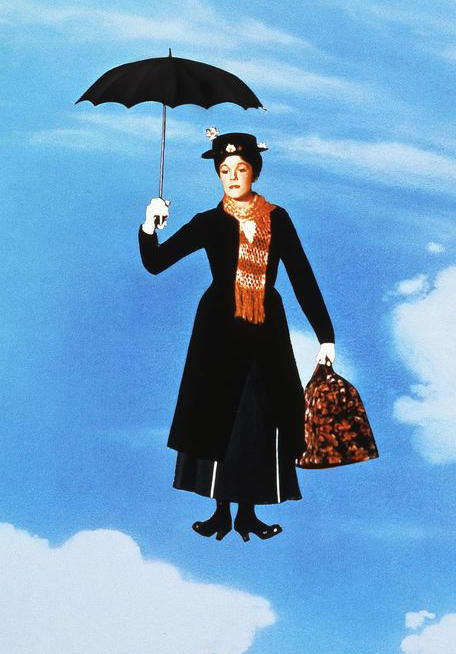 NSFT has been in 'special measures' for 6 years. Since 2012 there have been 8 CEOs including (temporary CEOs). There have been hundreds of deaths and more than 30 Prevention of Future Deaths reports issued by coroners. There have been numerous high profile 'errors' such as the discharge of an entire CAMHs waiting list in 2020 or the leaked 'getting away with it' email about the death of an elderly patient. So things at NSFT need to change and they need to change fast. Without the right CEO, who has the values, skills, experience and (genuine) mental health qualifications, NSFT will remain stuck.
Our campaign has consistently raised concerns about the recruitment of CEOs at NSFT. Following the disastrous appointment of Mason Fitzgerald (who had the gravitas of Big Bird and a dodgy degree), our campaign raised with the CQC concerns about the appointment process. We asked for the appointment to be taken out of NSFT's hands and for the full inclusion of service-users and carers at every stage.
Instead, NSFT forged ahead and produced an advert for a CEO that misrepresents the situation at NSFT (see link at the bottom of this article). It's full of self-congratulatory bafflegab and corporate wiffle waffle. It weaves a fantasy tale about splendid improvements with service-users at the heart. We don't think the families of the bereaved or those in mental distress sitting on endless waiting lists would recognise this. NSFT have refused to engage with our campaign, Indeed they have actively tried to silence us. For example, they sent a threatening letter to a member who was terminally ill. Our campaign represents service-users, carers, staff and bereaved relatives, many of whom feel too intimidated to speak out. So we were incensed by the job advert's claims that service users are fully involved and NSFT co-produces services. It's true they employ expensive People Participation Leads to recruit cheerleaders but NSFT will not work with people who are angry or disaffected.
The job advert for the CEO post with its self-congratulatory tone that misses critical points, such as the need for a CEO to have an understanding of, and qualifications in, mental health. Instead it says "…ideally with a strong understanding of mental health." We would say it's actually essential that a CEO of a trust that clearly cannot deliver good quality mental health services understands mental health.
NSFT's attempts to recruit a CEO seems as effective as Mr Banks' efforts to find a competent nanny in Mary Poppins. What was needed, to secure a nanny who was 'practically perfect in every way', was for the children to write an advert that matched their needs. Our members were inspired by this to re-draft the advert and get rid of the fictional or irrelevant elements. We suppose NSFT had put in a liberal 'spoonful of sugar'. Our additions and amendments are in bold (see advert below). Although it's a bit cheeky, ('we love to laugh') it conveys a serious message about the need for a CEO with the right values, character, and experience to support the positive change that is required. We want applicants who know what they are taking on and have the courage and integrity to break the unhealthy culture at NSFT. Ability to sing a rousing chorus of Supercalifragilisticexpalidocious is not required.
Norfolk and Suffolk NHS Foundation Trust
Job Title: Chief Executive
Job reference: PracticallyPerfectInEveryWay
Closing Date: Wednesday 19 May 2021
Norfolk and Suffolk NHS Foundation Trust (NSFT), provides mental health and learning disability services across Norfolk and Suffolk's population of 1.6 million across a large geographical area. Service users and carers should be at the centre of all aspects of NSFT's work and are vital in helping shape and support service strategy and delivered by over 4,000 hardworking and exhausted staff. In theory, NSFT's strategy supports and works with service users to improve services and shape the Trust's key priorities and decisions, however this is an area for development.
NSFT could play a pivotal role in the local communities and the region, so requires an exceptional and skilled Chief Executive, who has the right values, corporate experience, and clinical skills to be an enabling systems leader. Reporting to the Board, the new Chief Executive will lead the Trust's transformation to reach its full potential, focusing on continuous improvement and providing high quality services through co-production with service users and carers. Their character and conduct will be exemplary. The successful applicant will model inclusive, compassionate, and visible engagement with staff, service-users, and the local health and care community. NSFT has been in 'special measures' for seven years, and consequentially hundreds have died, so we are seeking someone pretty special to urgently address the serious systemic and leadership failings. NSFT needs a CEO who puts service users at the heart of all it does.
Our part-time Chair, Marie Gabriel CBE is due to leave soon, so the successful applicant needs to lead staff by championing and driving equality and diversity across the Trust. The next Chief Executive will be an inspirational, resilient and collaborative leader, with a proven track record of delivery of improvement across complex, multi-site services. A strong understanding of, and qualifications in, mental health are essential, as well as having the knowledge and understanding of the population they will serve. Strategically able, they will also be a strong relationship-builder, able forge close partnerships with a range of stakeholders and strategic partners. This includes working with the Norfolk and Suffolk Campaign to Save Mental Health Services whose membership includes service-users, carers, staff, and bereaved relatives. Our next CEO needs to demonstrate humility and regret about the loss and distress within our community caused by a not-learning culture. They need an authentic ability to accept criticism (including justified anger by those who have been let down) and use this to reflect and improve. They need to be able to champion and protect staff who 'whistle-blow' and address bullying by managers. This is a unique and exciting opportunity to lead an important organisation into the next phase of its development. It requires someone with the integrity, courage, and strength of character to stand up to leadership team members who are resistant to change or who spend all their time in meetings. Our next CEO will be kind and empathic with those who need, or have been failed by, services but ruthless enough to overturn cliques and unhelpful power structures. Our next CEO will have the analysis skills necessary to critically evaluate the evidence and data presented by those who report to them. The genuine desire and courage to redirect human and financial resources from circular corporate activity to supporting staff with their clinical delivery are essential.
NSFT is fully supportive of making any reasonable adjustments to the recruitment process to ensure no candidate is disadvantaged as a result of a disability or any other health condition. We welcome, value and support people with personal lived experience of mental health challenges.
We are seeking someone who will live in Norfolk or Suffolk, become part of and invest in our community, and have a genuine desire to make mental health services here accessible, effective, safe, caring and well-led. We would like our next CEO to be 'practically perfect in every way' but we are realistic and will settle for someone honest who will listen and learn.
The Norfolk and Suffolk Save Our Mental Health Services Campaign are acting as an uninvited advisor to Norfolk and Suffolk NHS Foundation Trust on this appointment. For further information about the role, including details about how to apply, please visit www.norfolksuffolkmentalhealthcrisis.com
Here's the link to the original job advert: