Nic Rigby of the BBC reports:
A mental health trust has seen a 41% rise in the number of serious incidents (SIs) – which can include unexpected deaths, injuries or security issues – over three years, new figures show.

A Norfolk and Suffolk Foundation Trust report says the number of SIs rose from 161 in 2012-2013 to 228 in 2014-2015.

The report says a significant number of these serious incidents involved unexpected deaths.
Michael Scott, the chief executive of the trust, told the BBC: "The board looks closely at all the data, and we look at national benchmarks. We remain a high reporter of incidents, but the majority are 'low harm' incidents.
Apparently not all serious incidents are serious. Would you fly with an airline as a complacent about safety as this?
"Staff do speak up and record incidents when things go wrong."
Sadly, the NSFT Board frequently fails to do anything about what they are told or tries to tries to whitewash over the truth.
A spokesman for the Campaign to Save Mental Health Services in Norfolk and Suffolk said: "Some of this rise may be due to changes in reporting, but an increase of more than 40% in only two years is deeply worrying."
Our campaign was founded by those who couldn't stand idly by and watch people dying or suffering harm as a direct consequence of the Trust Service Strategy, itself a reaction to shameful cuts in mental health funding relative to physical health.
The NSFT Board said that our concerns were unfounded and our claims were inaccurate as they tripled spending on NSFT spin doctors, wasted thousands of pounds of NHS cash on lawyers in futile attempts to silence us and spent millions of pounds getting rid of staff in the midst of a recruitment crisis. The self-proclaimed architect of the disaster received a promotion.
Now, NSFT's own data demonstrate that the radical redesign has been a catastrophe for those who rely on mental health services in Norfolk and Suffolk: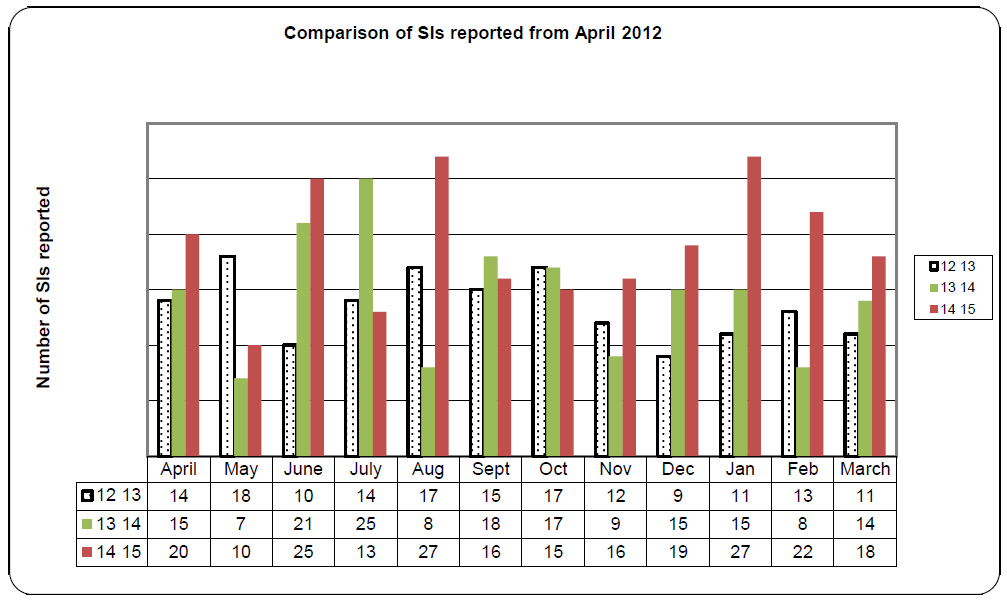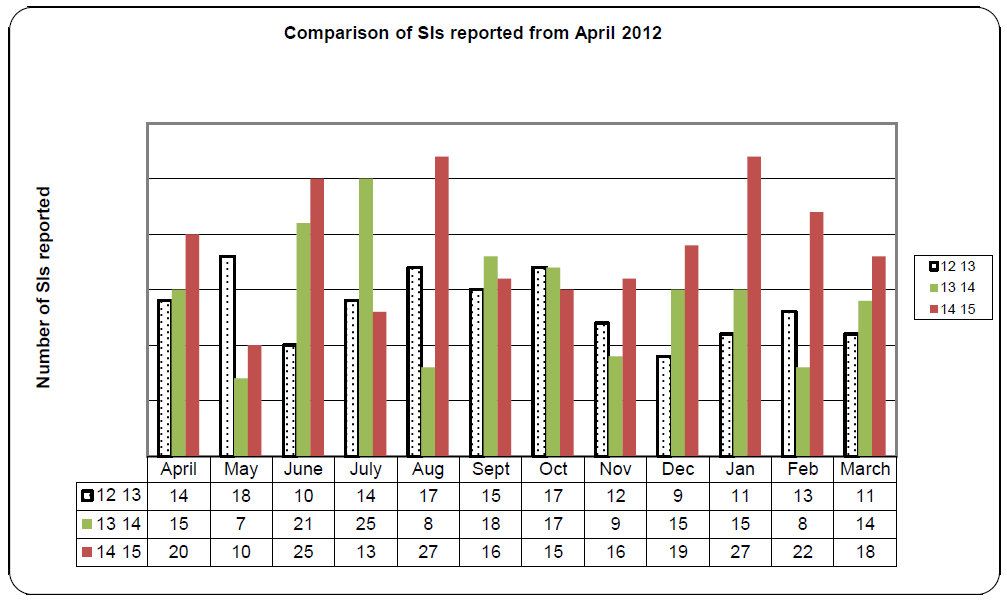 The chart chosen by NSFT to publish the information doesn't make it easy to spot the worrying trend, does it?
Click on the image below to read the full story on the BBC News website: