"I read with great interest your article in Wednesday's EDP about the plight of mental health patients in Norfolk. I am experiencing a situation in our family affected by the failings of mental health care in Norfolk.

I would stress how kind, considerate and professional the very many mental health workers who have been involved with us over the past year have been; equally how much our excellent GP is trying to help. The problem is that kind words and time from the staff has failed to prevent a continuing deterioration in the mental health and life of the young person concerned. It seems to be down to a few factors.

Firstly, the inflexible way in which the Mental Health Act both works and is interpreted by those involved. Secondly, the lack of staff, facilities and clearly money for the mental health services. And finally, and importantly, the lack of anyone senior in the Norfolk Mental Health scene being willing to personally take on an active role and cut through the torpidity which enmeshes the organisation and staff systems.

I have been told by more than one professional that it is like watching the inevitability of two trains rushing towards each other on the same track but that no action will be taken until the collision occurs. For us to experience that situation with a loved one is agonising beyond belief. I have taken two funerals of young people known to me, in recent years, who both took their own lives despite seeking help from police, social workers and healthcare professionals.

I feel it cannot be stressed too forcibly that mental health patients must have the right treatment at the right time and in the right place but that the present Mental Health Act and the policy and policies of Norfolk Mental Health organisations are plainly failing to deliver."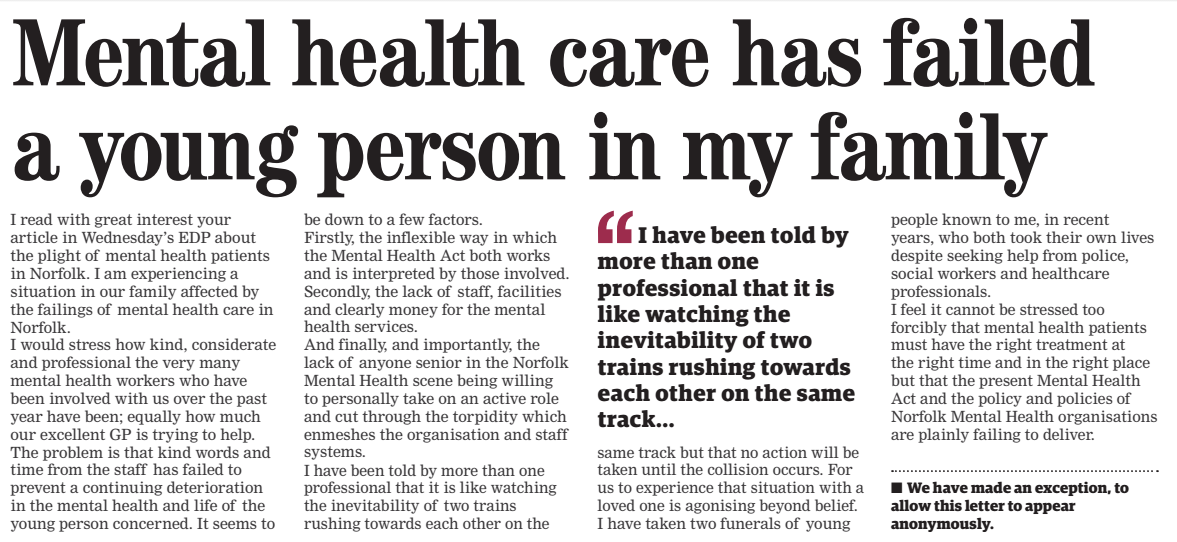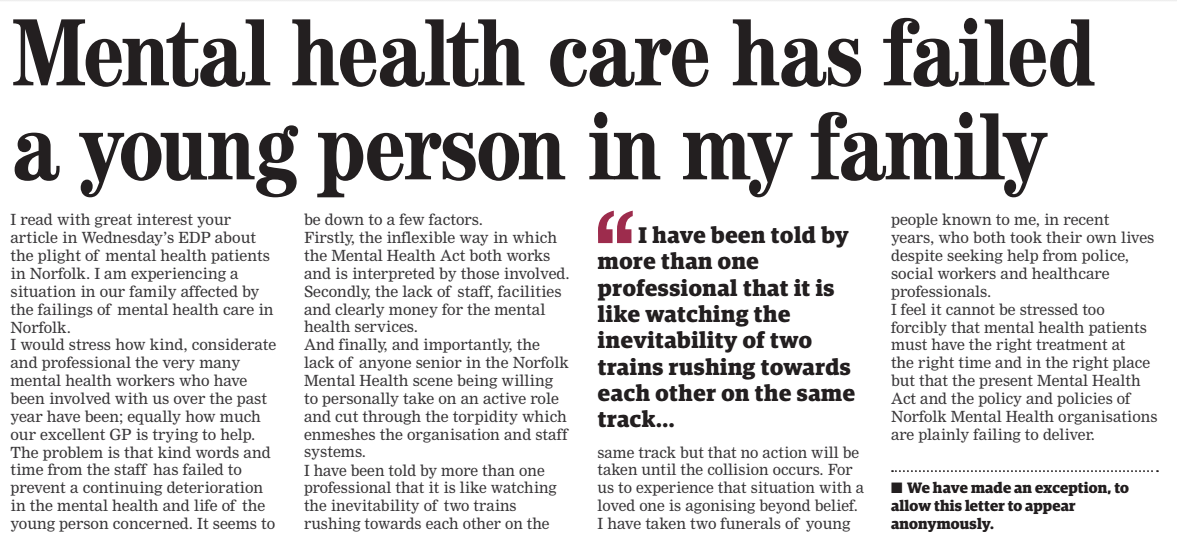 From the Eastern Daily Press, 28th April 2014.