The regulators of NHS trusts, Monitor and the NHS Trust Development Authority, have published their Learning from Mistakes League table.
The Chief Executive of Norfolk and Suffolk NHS Foundation Trust (NSFT), Michael Scott, has repeatedly tried to explain unexpected patient deaths nearly tripling by claiming that NSFT is a 'high reporter' with an open culture:
"Our trust is a high reporter of unexpected deaths and serious incidents…"
In the Learning from Mistakes League table, you won't find NSFT until you reach page 12 of 12, the bottom half of the lowest quartile of the lowest quartile, the lowest three per cent nationwide. NSFT is the worst-rated specialist mental health trust and is ranked 223 out of 230 NHS trusts in England: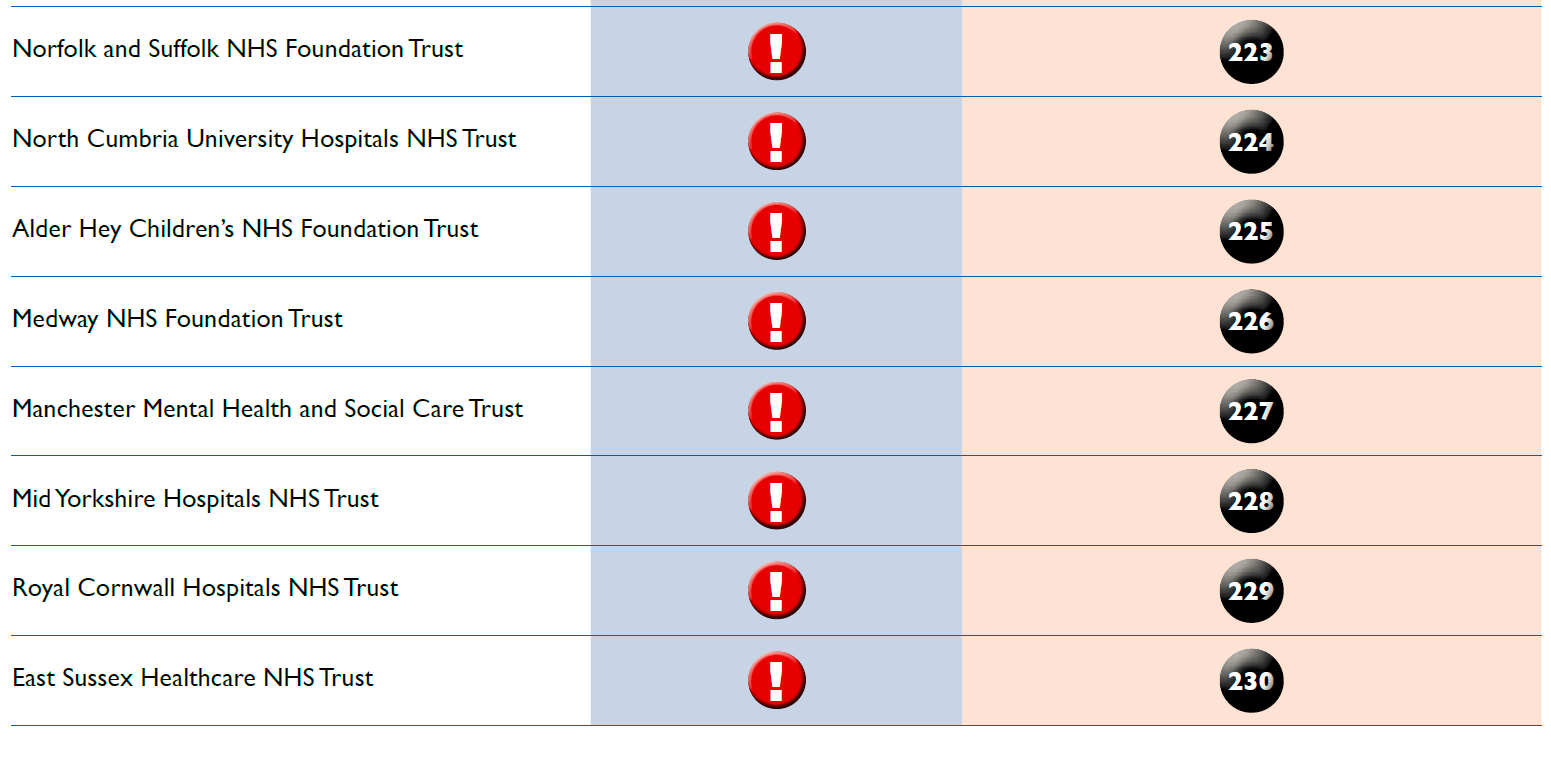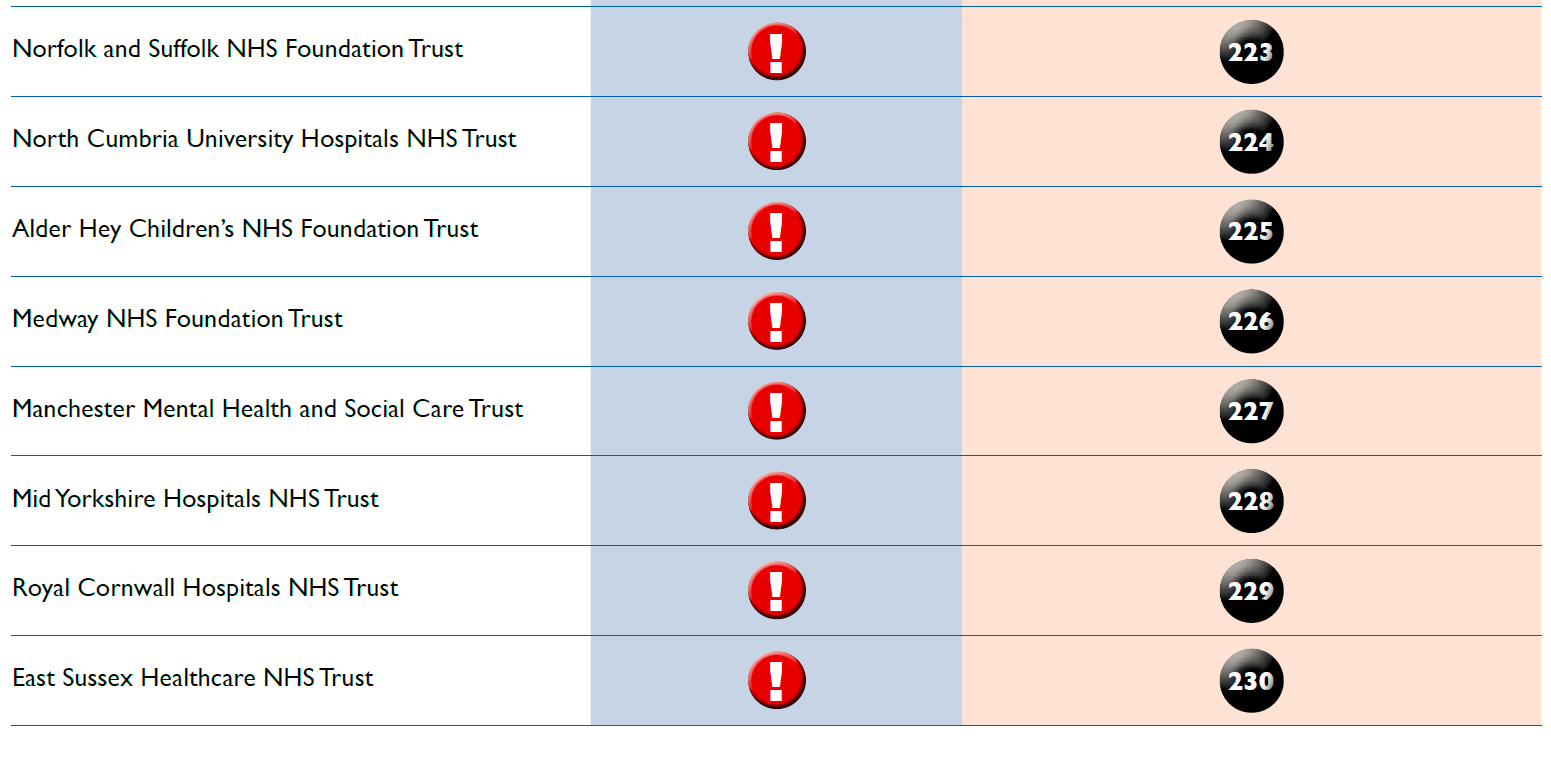 The red exclamation mark means NSFT has a 'poor reporting culture' according to the NHS regulators.
Then again, we all knew this, didn't we?
Except Michael Scott.
As Susie Fowler-Watt of the BBC asked Michael Scott:
"It is good to be transparent but it is not good that these people are dying in the first place, is it?"
The only person happy with Michael Scott's performance at NSFT is his bank manager.
Thanks once again to Saul Timothy for the amazing artwork!