The membership of the Norwich and District TUC has chosen our campaign for their next fundraising social event. That's great news. Even better, campaign supporters are invited along for beer, live music from The Red Flags and games at the Angel Gardens, 96 Angel Road, Norwich NR3 3HT from 7 p.m. until 11 p.m. on Friday 18th March 2016. There is a location map below. Entry is free and food is served until 8 p.m.
We're very careful with our money which is necessary given that our income is less than one per cent of Michael Scott's salary or the budget of the NSFT Comms department, for instance. All of our members are volunteers: any donations we receive are spent on hiring venues, printing promotional material, etc. Please come along and support us fighting for decent mental health services in Norfolk and Suffolk.
This event is being organised by Sarah Lark, Approved Mental Health Professional (AMHP), social worker and Unison steward at Norfolk County Council who has been a supporter of our campaign for a long time. The bosses of Norfolk County Council and NSFT couldn't make the Section 75 Agreement work but the workers of NSFT and NCC continue to work together. Thank you, Sarah.
You can download the poster to email print, distribute and display by clicking on the image below. Please join us and let your friends and colleagues know.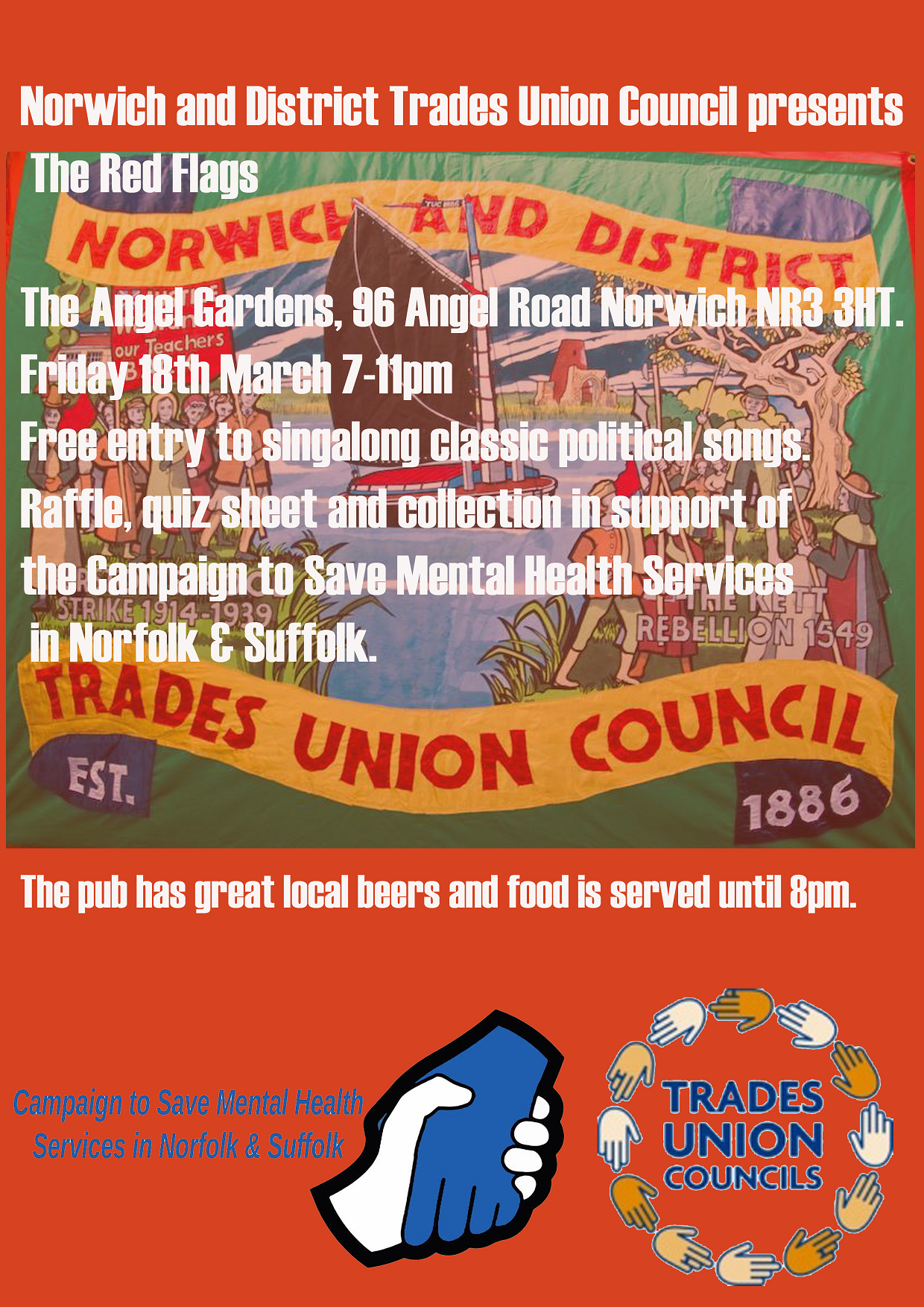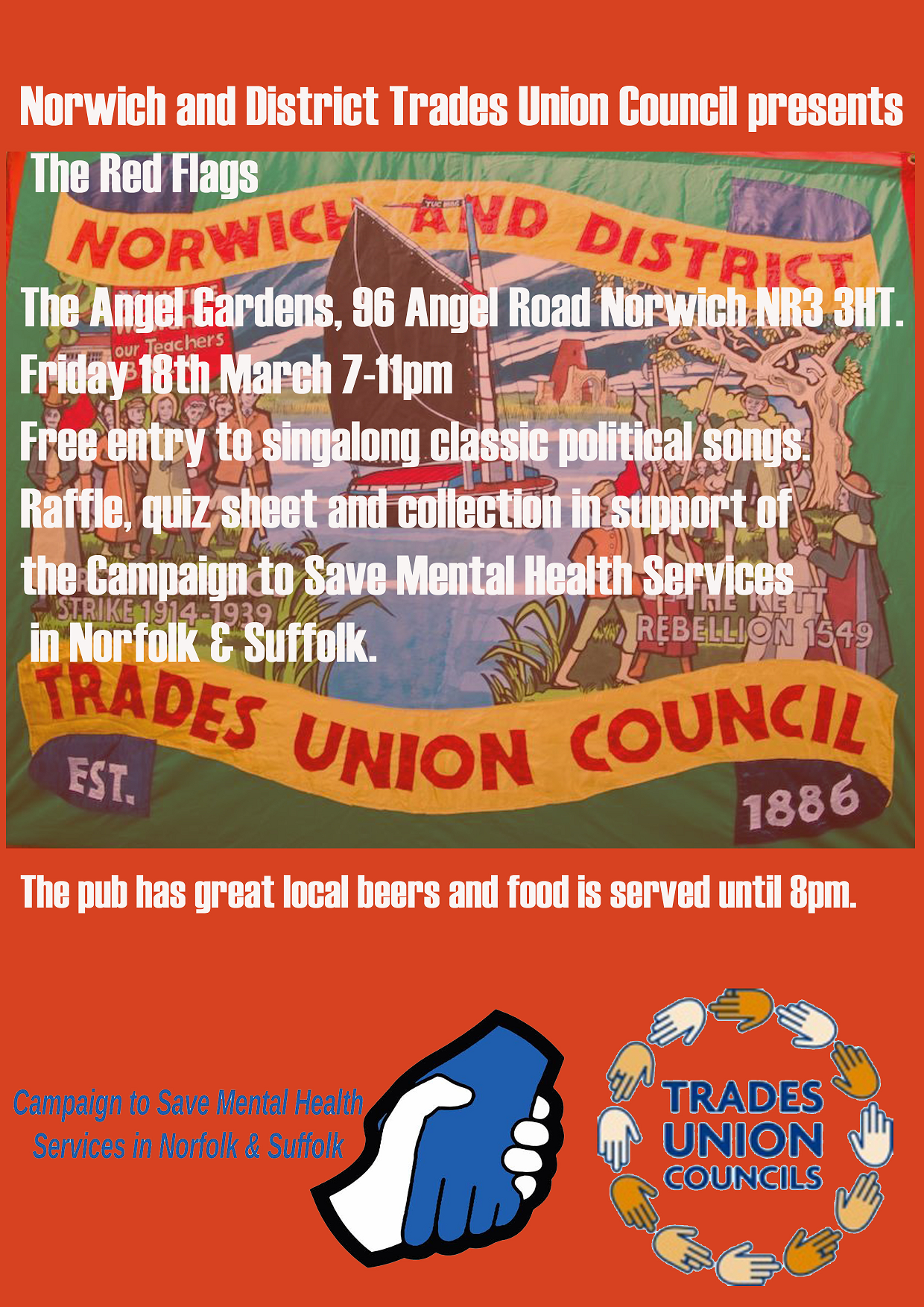 Here is the location map: