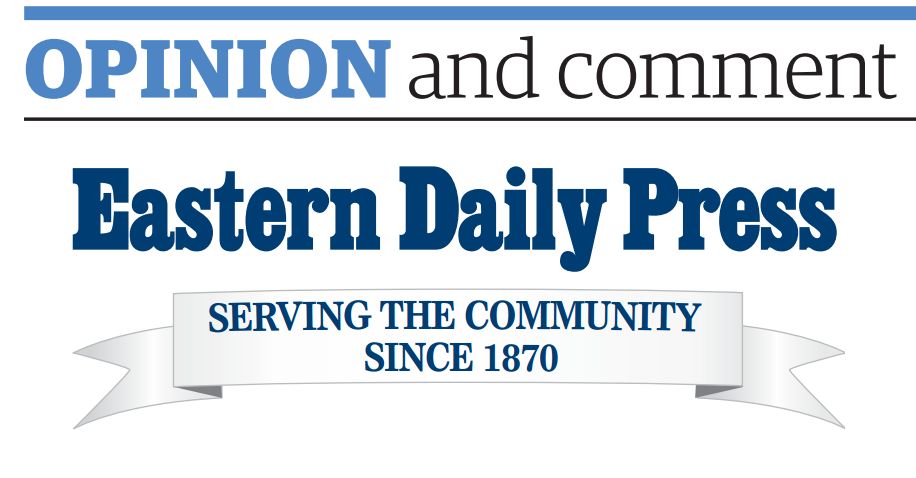 Today, the EDP issues a clarion call to our wonderful community in East Anglia. Let's join together in 2015 to help those who cannot help themselves.

We believe that some of the most vulnerable people in Norfolk and Suffolk are not getting the support they need or deserve and we cannot stand by and watch that happen.

So we're stepping up our Fighting for the Vulnerable campaign, originally launched in response to worrying failures in care for people with mental health problems.
Cash-strapped mental health services under pressure

It is there to help some of the most vulnerable people in our society, yet the region's mental health provider is battling to balance the books, with the cracks showing.

And that spells bad news for people with mental health problems, whose difficulties can make it very hard for them – and their families – to fight for their rights.

A leaked document showed the Norfolk and Suffolk Foundation Trust's (NSFT) deficit was £2.3m in October and another £4m of savings, needed by the end of March, are yet to be identified.

Spending on agency staff is sky high, a lack of beds in Norfolk has seen patients sent out of the county, miles from their families and care workers and health regulator Monitor is investigating the trust's growing budget deficit.

It makes bleak reading for the thousands in Norfolk who depend on the service to support them with their illnesses.

Former Norfolk coroner William Armstrong, now chairman of Healthwatch Norfolk, said cuts meant "more misery" for patients and their families.

But the trust needs to save 20pc over four years and that will inevitably mean further cuts. The trust is already looking to close 20 acute adult beds at Carlton Court in Lowestoft, with services shifted to Great Yarmouth.

And red tape within the NHS continues to cause families hurt and grief.

That was highlighted in the case of Oliver Lang, from Norwich.

Mr Lang was told by a mental health tribunal on August 18 he could be discharged from a medium-secure unit called St John's House, in Palgrave, within two months.

Mr Lang finally returned home on New Year's Eve. His father, Richard, said it was "fantastic news" that they had been able to bring their son back to Norwich and thanked the EDP for its backing.

There are currently 21 patients 'out-of-area' at the NSFT, who could be cared for in East Anglia if there were enough beds for them.

The trust cut the number of beds and staff as part of a "radical redesign" in 2012.
With the continuing failure of the self-serving and Kafkaesque NHS bureaucracy created by Andrew Lansley's Health & Social Care Act, local investigative and campaigning journalism is a vital to hold NHS organisations to account. Norman Lamb has certainly shown himself incapable of doing so, despite being the directly-responsible Minister of State at the Department of Health.
The EDP is extending its campaign to other vulnerable people, such as the lonely elderly, the homeless and people getting social care. Click on the EDP masthead image above to visit the EDP website and read Dan Grimmer's full article.