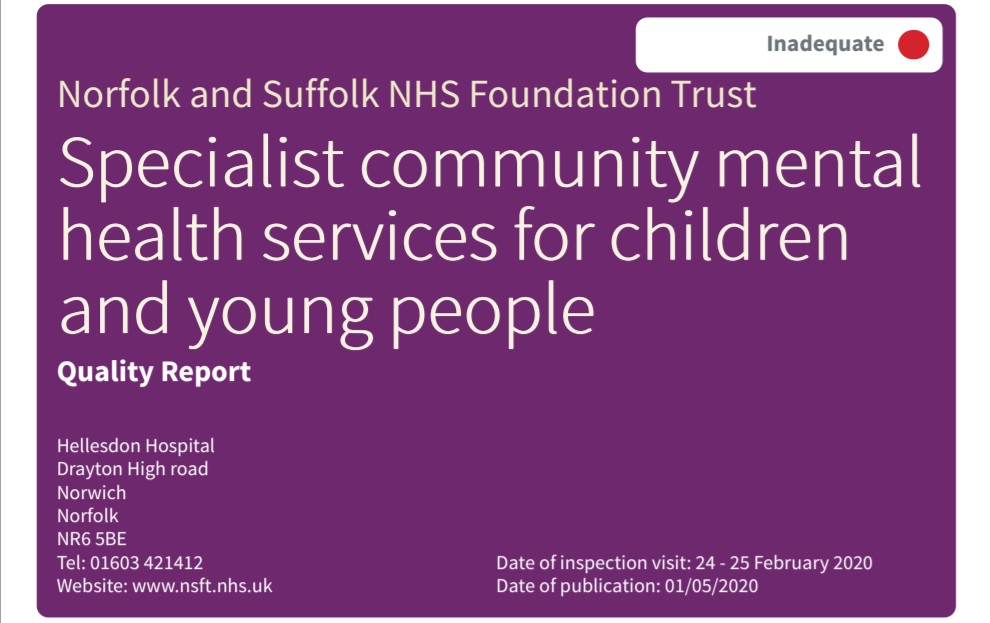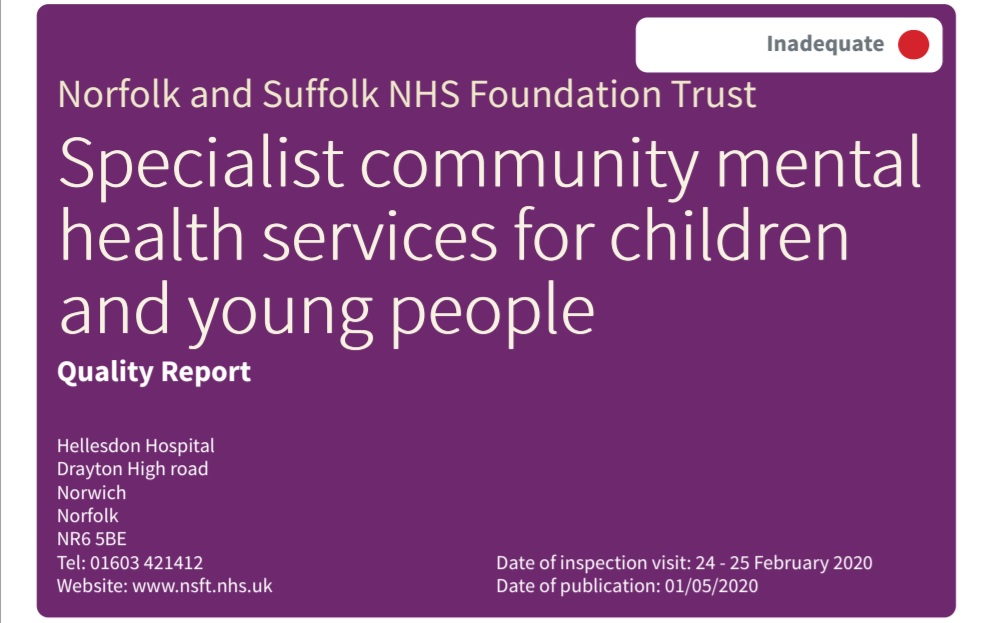 We've never read a Care Quality Commission(CQC) inspection report as bad as this.
CQC finds that the management of Norfolk & Suffolk NHS Foundation Trust's (NSFT) mental health services for Children, Families and Young People (CFYP) couldn't run a bath.
Toxic trust NSFT's response was to shamefully abuse the Covid-19 epidemic as an excuse to discharge hundreds of children and young people from waiting lists and mental health services using a dangerous and unsigned 'opt-in' letter, in breach of NICE guidelines and national policy. And normal human decency.
How is this 'green shoots of improvement'?
Assessment of NSFT's values should be based upon what it does, not what it says.
We'll ask more questions over the next few days.
Let us know yours.
AAAJ9932-Disastrous-NSFT-CFYP-80-St-Stephens-CQC-Inspection-report-1.5.20