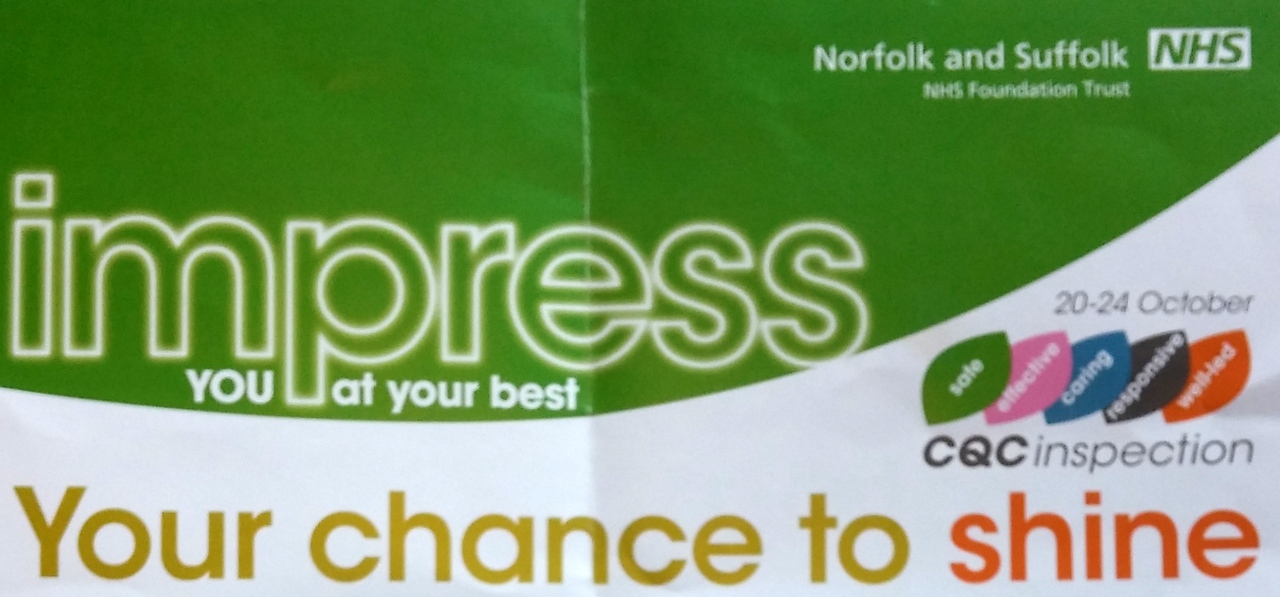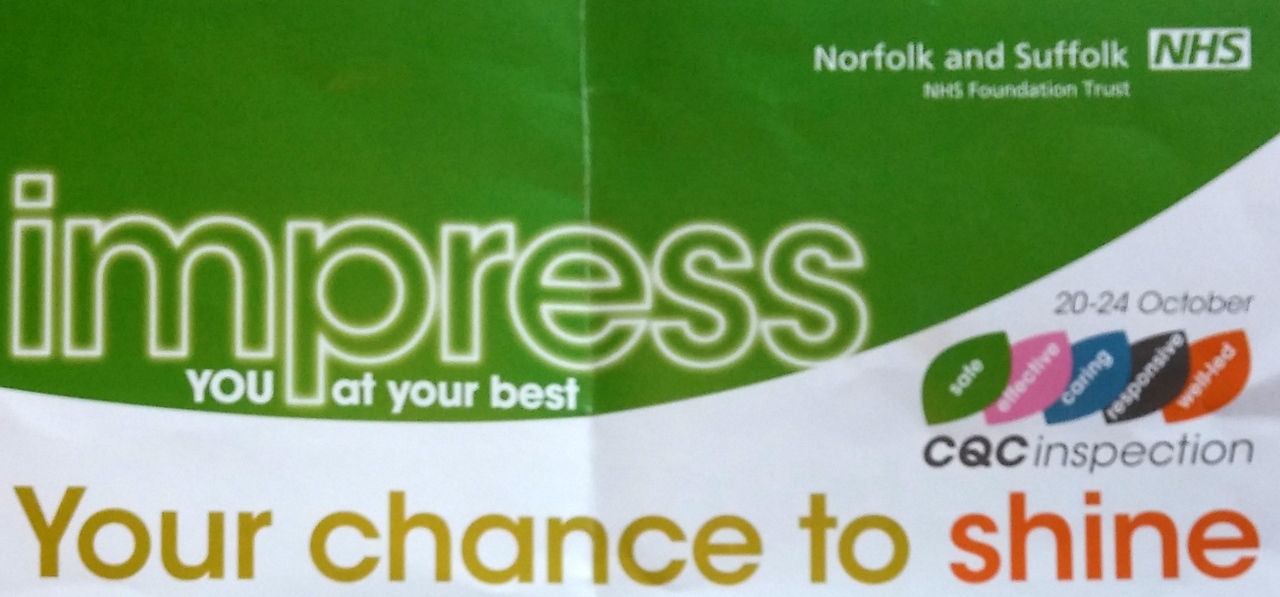 NHS staff at Norfolk & Suffolk NHS Foundation Trust (NSFT) shouldn't need reassurance before the regulator, the Care Quality Commission (CQC), visits, should they?
There are rumours of ill-advised messages, communications and even the threat of disciplinary proceedings by some NSFT managers in the run-up to the CQC inspection.
Bullying and harassment of staff at NSFT was highlighted by the results of the NHS Staff Survey.
NSFT has produced its own expensive newsletter about the CQC visit.


It contains this message:


Hardly Francis Report, is it?
Here is the letter from Tracey Lambert of Unison:
Care Quality Commission visiting the Norfolk & Suffolk NHS Foundation Trust.

Next week the Care Quality Commission will be visiting the Norfolk & Suffolk NHS Foundation Trust.

The past months have been difficult for the Trust and its employees. Many members have contacted the local branch as they are fearful and anxious in relation to the impending visit.

This anxiety has not been helped by some of the information relating to the visit sent out by some managers.

However UNISON wants to reassure you in relation to the inspection. The CQC want to hear from staff and they want staff to inform them about the great work you undertake under difficult circumstances.

You should feel free to say exactly what you want to say about the care being delivered by the staff to patients.

If you have positive accounts, good, if it is not so positive, tell them but be respectful and truthful. It is not your job to lie on behalf of employers.

I am also able to advise you that Gail Adams UNISON's Head of Nursing will be visiting the Trust next week meeting with UNISON members branch reps about their experiences working at the Trust.

The local branch representatives will be advising members of the details of her visit.

Yours Sincerely

Tracey Lambert
Regional Head of Health

If you have any further questions in relation to the CQC or Gails visit please contact:
Carol Briggs, Lynn Wall, Emma Corlett