NSFT is giving away a free DVD entitled 'Remember Me' to attendees at its Hammerton Court open day on Friday 13 December 2013 in Norwich.  If a loved one from West Norfolk needs hospital care for dementia you'll need a good memory to remember them unless you've got lots of money and perseverance now that NSFT has closed the relevant beds in King's Lynn.
From the CQC Inspection Report of an unannounced visit to the Julian Hospital in Norwich on 5 September 2013: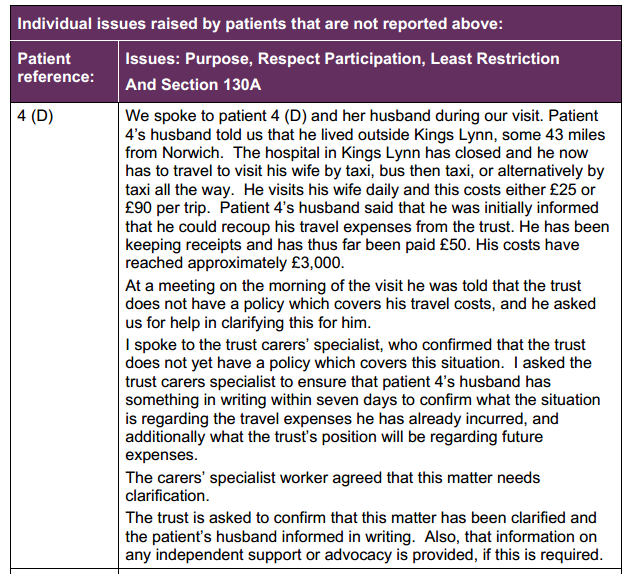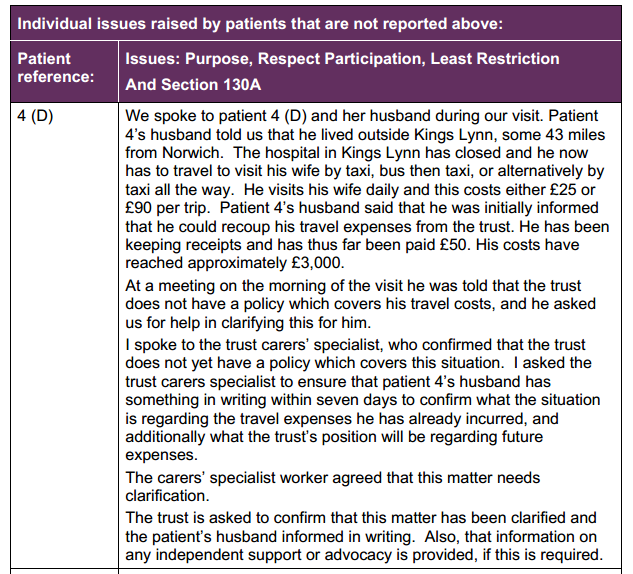 We can all admire the love and dedication of this man for his wife but should NSFT make life so hard for him at such a difficult time?  This is the true human cost of the bed closures.
The full CQC report can be found here.