Geraldine Scott of Norfolk Norfolk News reports:
Rebecca Haley, known to friends as Becca, died on April 30 at the boarding school in Cromer Road, Holt.
Rebecca was one of a staggering twenty Norfolk and Suffolk NHS Foundation Trust (NSFT) patients to die unexpected deaths in April 2016. In the first full year of NSFT's operation, 2012-13, the highest number of unexpected deaths in one month was eleven. The month after Rebecca's death, May 2016, 21 NSFT patients died unexpected deaths: the highest number ever.
Giving evidence at the inquest NSFT deputy services manager Al Bailey said a review of Miss Haley's situation "found the management of the case inadequate."

However he said this was to do with the documentation of a care plan and risk assessment, and that the review found nothing more could have been done by NSFT to prevent Miss Haley's death.
'Nothing more could have been done'. How many times do we have to hear this? An eighteen year old schoolgirl dies and NSFT just shrugs its collective shoulders, draws the curtains and carries on. NSFT investigates itself. Root Cause Analysis (RCA) investigations look at what could have been done within existing services post 'radical redesign' and cuts. We all know more was done before: in 2012-13, NSFT had 108 more doctors and 118 more nurses than it does now. It had more beds, an assertive outreach team and integrated teams of social workers and mental health staff. Patients could be seen more often and the number of unexpected deaths was less than half the current number. We'll never know whether more frequent, intensive and assertive support might have helped Rebecca but we only need to look at the number of unexpected deaths to see the impact of the shameful cuts to mental health services. We know from the latest report from the National Confidential Inquiry into Suicide and Homicide by People with Mental Illness that many of NSFT's actions have been the opposite of what is required to improve safety. We must not forgot that mental health services can be, indeed were, much better.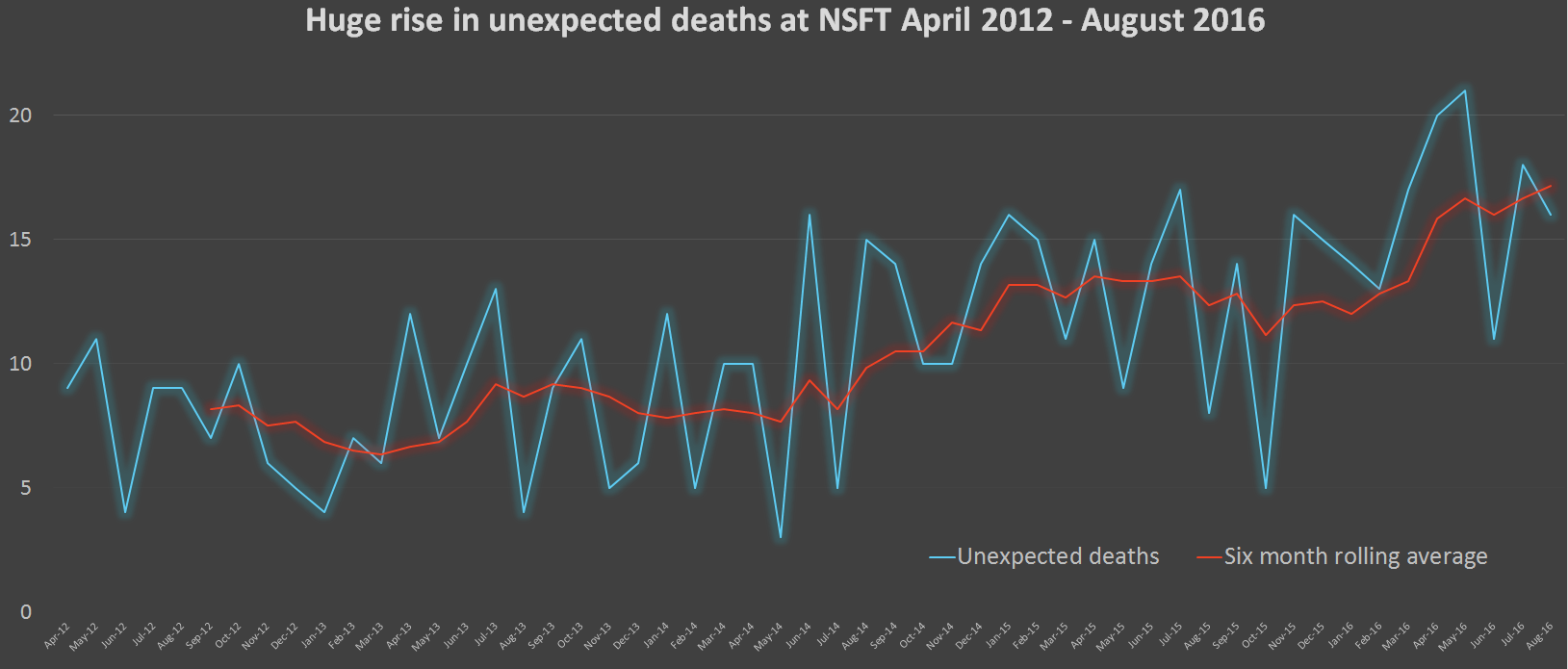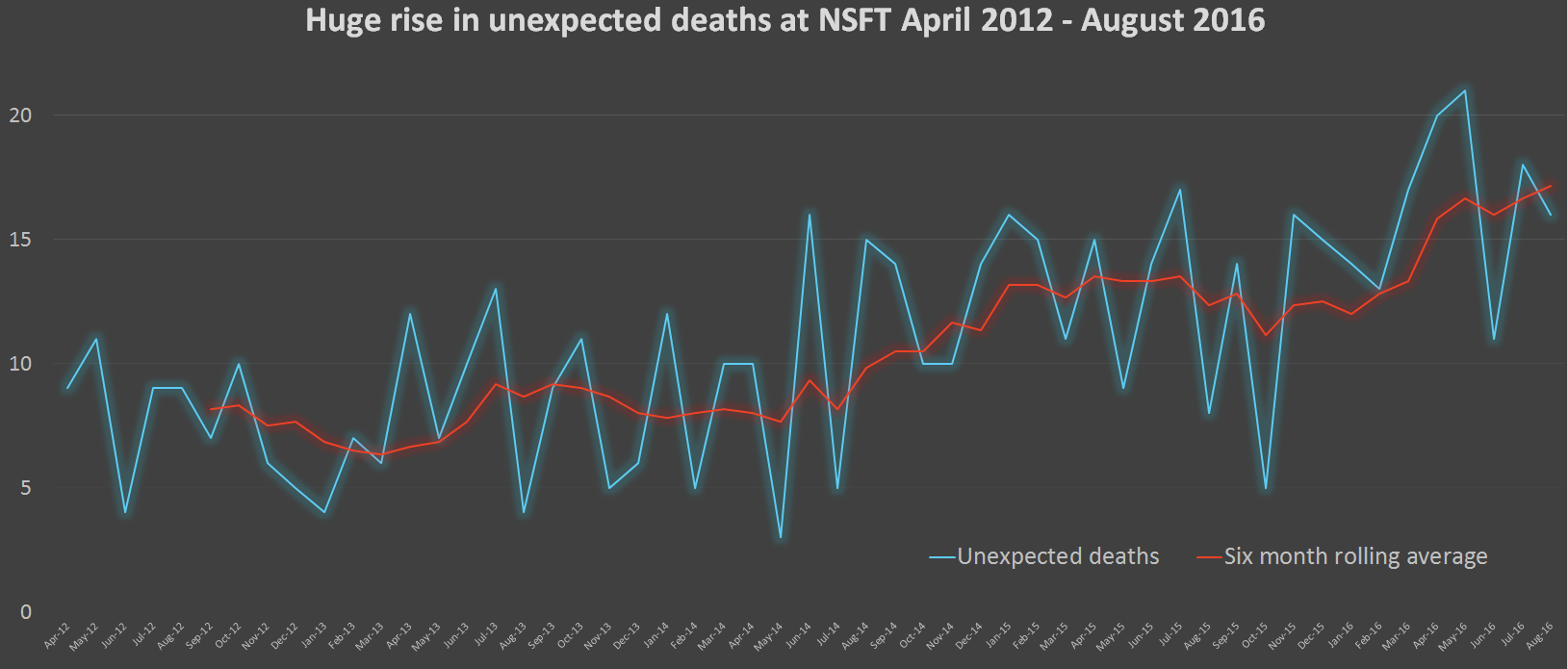 The NSFT Chief Executive, Michael Scott, is fond of claiming that not all unexpected deaths are suicide amongst his many excuses. The circumstances of this case and the coroner's narrative conclusion serve to remind us how high the threshold can be for a suicide verdict.
Please remember there are many people who do care. Please don't forget that you can call the Samaritans, whatever you're going through, any time, from any phone on 116 123. This number is FREE to call. You don't have to be suicidal.
Click on the image below to visit the North Norfolk News website to read Geraldine Scott's article in full: