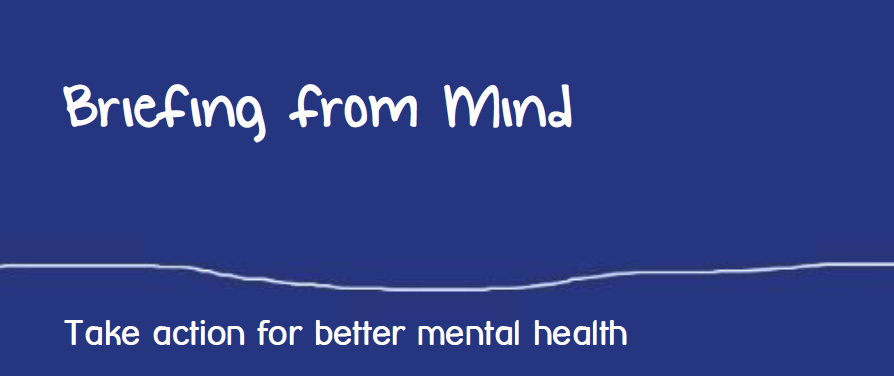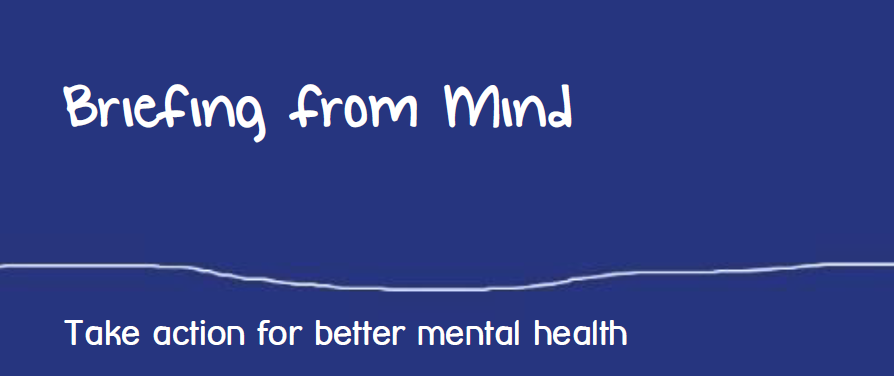 Mind has written privately to all prospective Members of Parliament.
Rather than the usual sycophantic nonsense for public consumption, Mind has told the brutal truth to prospective MPs: that the consequences of the Health & Social Care Act 2012, the introduction of Clinical Commissioning Groups (CCGs) and the tenure of Secretary of State at the Department of Health responsible for mental health, Norman 'mental health champion' Lamb, have been disastrous for those who rely on mental health services:
Here is what Mind said:
 …as demand for support is rising, funding is falling and 75% of people with a mental health problem are not any receiving treatment
We are seeing increases in prescriptions for antidepressants, the number of people being sectioned and, tragically, the number of people who take their own lives.
MPs tell us they see many people in their surgeries who cannot get support and don't know where to turn.
We can't afford to go backwards. Much of the power to make a difference now sits with local decisions makers.
…in 2014 we found that on average, councils allocated just 1.36 per cent of their public health budget on helping people in their communities avoid developing mental health problems. Some had planned to spend nothing at all.
Mental health accounts for 28 per cent of the pressure on the NHS, yet on average, Clinical Commissioning Groups spent just 10 per cent of their budget on mental health last year
Every day we hear from people who have lost the community healthcare that was helping them to cope and who now find themselves desperate and in crisis, unable to get the urgent support they need.
The knock-on effect for other public services, including the police and accident and emergency services, is all too obvious.
…demand for psychological therapies is rising and the system is struggling to cope, leaving people waiting too long for treatment. The impact of waiting can be devastating, affecting people's relationships, ability to stay in work and their long-term mental health.
The IAPT programme has a 28 day waiting time target but in the last year, 37 per cent of people waited longer than this to start treatment. 11 per cent waited longer than 90 days
The range and quality of emergency care someone receives when they are in crisis varies enormously depending on where they live. Too often services are not therapeutic and are hard to access. Many are understaffed and overstretched
All the evidence on the ground points to a crisis care service that is at breaking point.
At least 1,700 inpatient mental health beds have closed since 2011.
Thousands of people are taken to hospitals nowhere near their homes, families and friends – in some cases 200 miles from home – and thousands more are taken to police cells because no other option exists.
…the current back-to-work programmes are causing anxiety and distress to the point that people become even more unwell and further away from employment.
Last year, just 6 per cent of people with a mental health problem found work through a back-to-work scheme. That's just 8,470 from a total of 145,860.
If you feel that we're being too hard on Mind, it is worth remembering what the local Mind in Norfolk had to say about the disastrous radical redesign.