This recent report published by the NHS Confederation isn't particularly useful (only 23 per cent of trusts even responded) but it does expose the mental health cuts of local MP and Secretary of State at the Department of Health responsible for mental health, Norman Lamb, as it pitches for more money for digital projects. In fact, it isn't even written by the NHS Confederation, given that three of the four authors are private-sector management consultants: 'Justin, Andy and Charlie are based at Transform. Transform is a customer experience strategy and delivery consultancy…' It would be interesting to know how much the report cost. But it is nice to see the NHS Confederation publish a document that accidentally confirms the duplicity of 'mental health champion' Norman Lamb.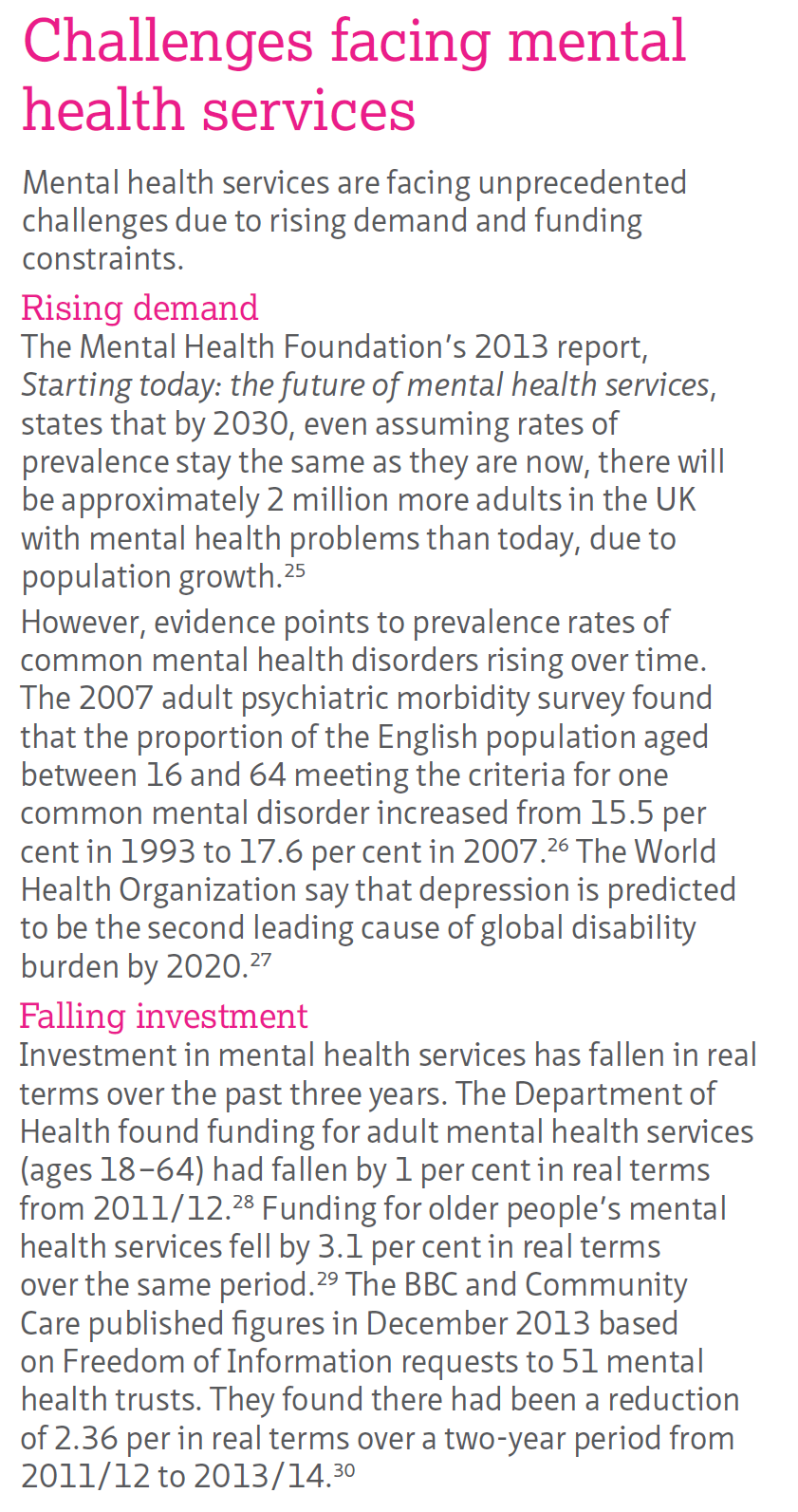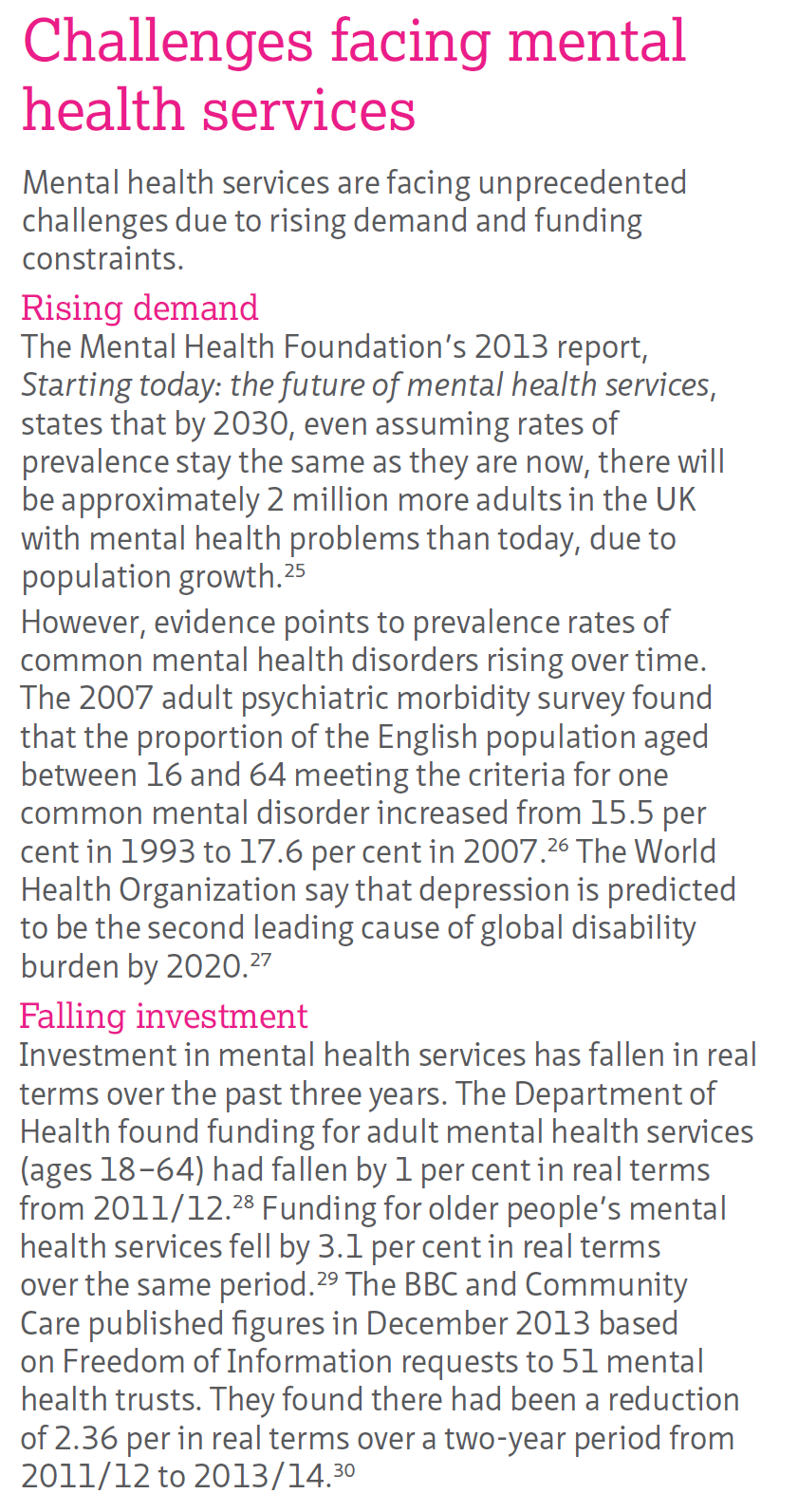 Here is the text version to help search engines find this page…
Challenges facing mental health services

Mental health services are facing unprecedented challenges due to rising demand and funding constraints.

Rising demand

The Mental Health Foundation's 2013 report, Starting today: the future of mental health services, states that by 2030, even assuming rates of prevalence stay the same as they are now, there will be approximately 2 million more adults in the UK with mental health problems than today, due to population growth.

However, evidence points to prevalence rates of common mental health disorders rising over time. The 2007 adult psychiatric morbidity survey found that the proportion of the English population aged between 16 and 64 meeting the criteria for one common mental disorder increased from 15.5 per cent in 1993 to 17.6 per cent in 2007.26 The World
Health Organization say that depression is predicted to be the second leading cause of global disability burden by 2020.
Falling investment

Investment in mental health services has fallen in real terms over the past three years. The Department of Health found funding for adult mental health services (ages 18–64) had fallen by 1 per cent in real terms from 2011/12. Funding for older people's mental health services fell by 3.1 per cent in real terms over the same period.29 The BBC and Community Care published figures in December 2013 based on Freedom of Information requests to 51 mental health trusts. They found there had been a reduction of 2.36 per in real terms over a two-year period from 2011/12 to 2013/14.