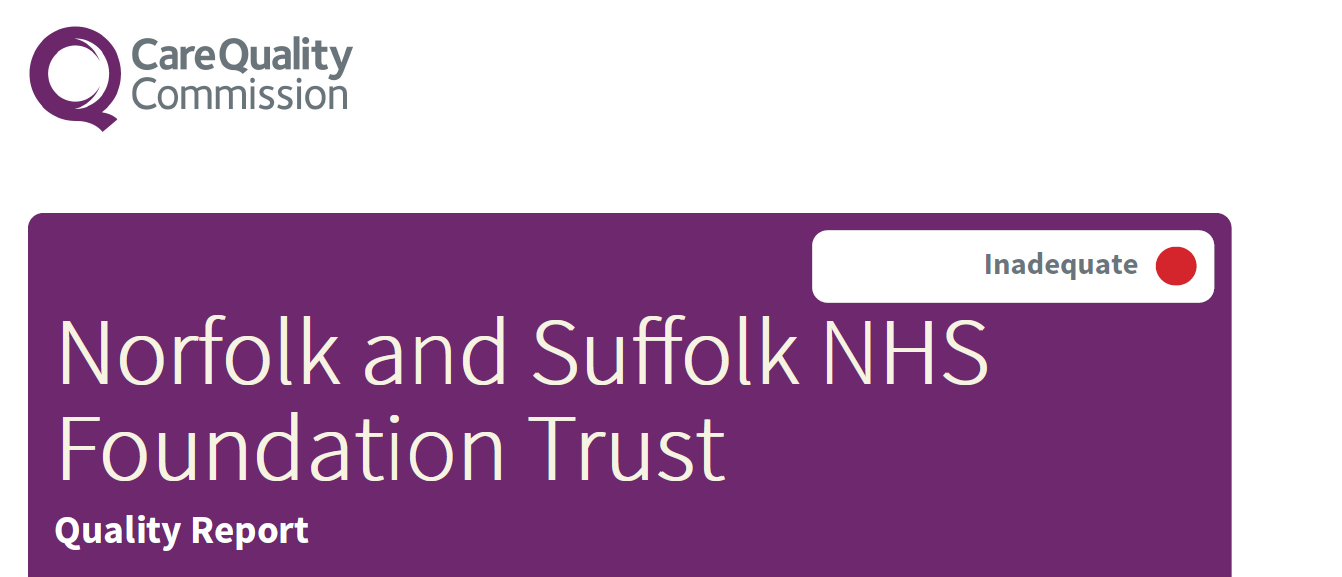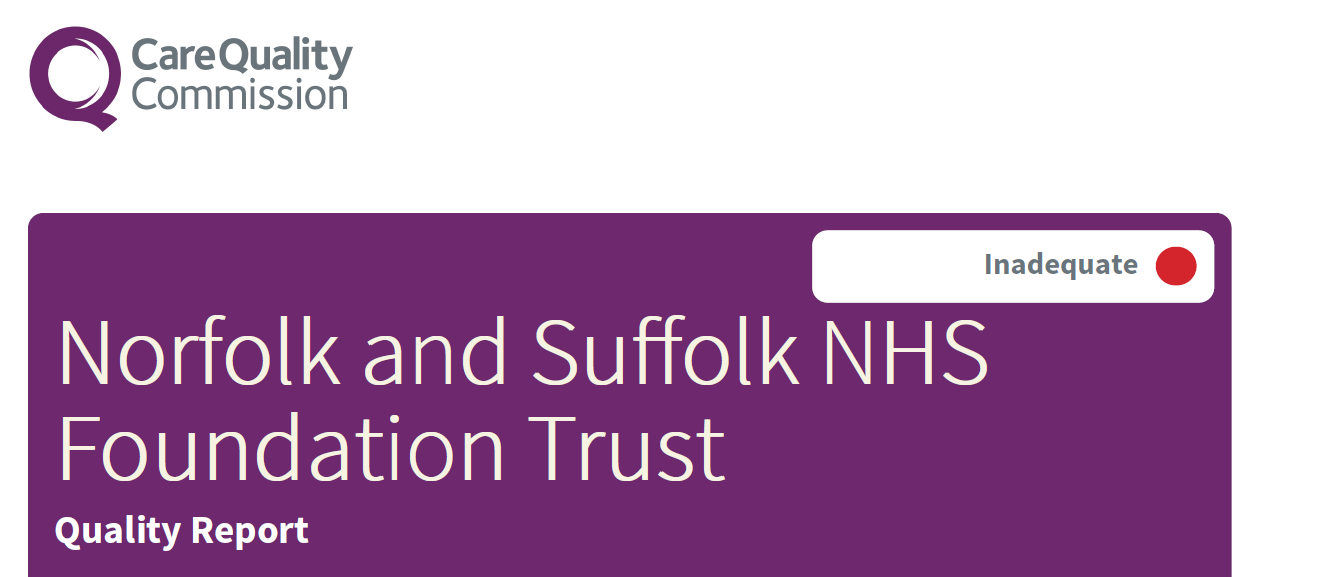 We expect Norfolk and Suffolk NHS Foundation Trust (NSFT) to receive yet another atrocious inspection report from the Care Quality Commission (CQC) on Wednesday 28th November.
We have planned a week of action across Norfolk and Suffolk.
Wednesday 28th November: Protest against the Board of NSFT outside the main (top entrance) to Hellesdon Hospital, Drayton High Road, Norwich NR6 5BE at 10 a.m.
Thursday 29th November: Protest at the Board of Directors meeting in Bury St Edmunds, Thursday 29th November at The Lounge, The Athenaeum, Angel Hill, Bury St Edmunds, IP33 1LU at 12.30 p.m
Friday 30th November: Public meeting about mental health services and recent deaths, in particular in north Norfolk. Campaigners will be speaking, as will Norman Lamb MP. The meeting is being held at Cromer Methodist Church, West Street, Cromer, Norfolk, NR27 9DT at 6.30 p.m.
Commissioners, NHS England, NHS Improvement and the Health Minister, Matthew Hancock, cannot continue to kick the can down the road as people die. The people of Norfolk and Suffolk have suffered for five long years. Join us and demand decent mental health services.